Intro to NHL '17-18, Part 1
This Thanksgiving, you can be thankful for my first full-length article on the CBS blog!
Through my interactions with the podcast and other members of the CBS faithful, it became apparent that we don't have enough hockey literate fans in the group to even fill out a full line. While I hope that my contributions don't require a PhD in hockey history and lore to understand and appreciate, I thought that at least giving those less familiar with the league a little insight into who's who and where everybody lines up.
While the NHL season is over two months old, I figure a late introduction is better than none at all, so here it is, a brief team by team-by-team summary.
Let's start with the Atlantic Division:
Boston Bruins: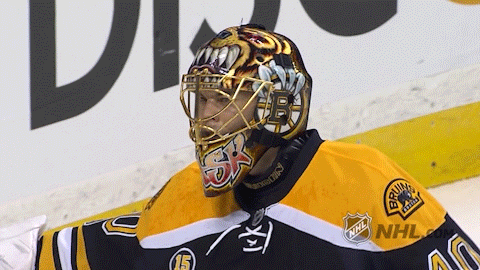 An Original Six team (one of the first six teams to exist when the NHL was formed) and one with fabled players as a part of their history, but lately things have fallen a bit flat. Since two trips to the Finals in three years, (winning it all in 2011), the Bruins' fortune has turned. They missed the playoffs in back to back seasons before making it again last year, only to lose in the first round. While not in full rebuild mode, they have some work to do if they want to make the playoffs again this year. Resigning 21 year-old winger David Pastrnak helps a thin offense, while 19 year-old D-man Charlie McAvoy hopes to build on the promise he showed in last year's playoffs.
Buffalo Sabres:
There's really no easy way to say this. Buffalo is a mess. Since losing in the 1999 Finals, the Sabres have only qualified for the playoffs six times, and not since 2011. Hoping to finally turn things around, 2015 second overall pick Jack Eichel is proving to be the offensive powerhouse like Alexander Mogilny and Pat LaFontaine before him. Finishing at the bottom of the division last season, there's lots of work to be done, but with Scott's boy Evander Kane on Eichel's wing, there's promise on the top line.
Detroit Red Wings:
The 25-year playoff streak was snapped last season, and thus the city of Detroit was forced to face a fact that their GM still might not: this team needs a hard reset, not a rebuild on the fly. An Original Six franchise and perennial Cup contender for the better part of 2 decades, age and an inability to draft talent has caught up to them. Young forwards Dylan Larkin, Anthony Mantha and Andreas Athanasiou show a lot of promise, but consistency and defensive miscues continue to haunt the team.
Florida Panthers: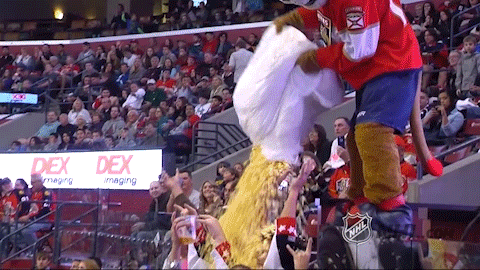 Going from a storied franchise such as Detroit to a team with little to no history on their side like Florida is a bit of a shock, but here we go. In their 23-year history, they've made the playoffs 5 times, making it to the Finals once (in their third year of existence, oddly enough). The team looked like they were on an upswing in the 2015-16 season, winning the division and clinching home ice. But a 6 game series loss to the Islanders dashed those hopes quickly. While players like Jonathan Huberdeau, Vinny Trocheck and Aaron Ekblad offer a glimmer of hope, other questionable roster moves make playoff hockey in Miami look unlikely.
Montreal Canadiens:
Oh Montreal, what happened?? Last season, you won the division without a struggle. You were a top contender to make the Finals. Carey Price was looking like the second coming of Patrick Roy. Then? You lost to the Rangers in the first round. All your GM had to do was keep the band together, and you could write last season off as an aberration and get back to winning Cups. Instead? You let your top forward walk in free agency, didn't resign your defensive leader and replaced him with the equivalent of parking cones. If something drastic isn't done soon, this team is headed for a complete overhaul.
Ottawa Senators:
Last season's playoff darlings are actually looking good. After losing in the finals in 2007, the franchise spent a whole lot of time treading water in Lake Mediocrity. However, last season they made a remarkable run to the Conference Finals, coming within a goal of going to the Stanley Cup Finals. That team stayed mostly intact coming into this season, and they added Matt Duchene to bolster a sputtering offense. With a steady defense and solid goaltending, this team is built for playoff hockey.
Tampa Bay Lightning:
If there's a team that gets bit by the injury bug at worse times, I'd like to know who they are. Two seasons ago, they lost captain Steven Stamkos to thoracic outlet syndrome, which put him out for all but one playoff game. In that same playoff run, they lost goalie Ben Bishop for the majority of the Conference Finals, which they lost to Pittsburgh. Last season, they lost Stamkos for the majority of the year with a torn meniscus, and would miss the playoffs entirely. Despite winning a Cup in 2004, this team looks to be their deepest and most talented yet, so long as Stamkos and co-scoring leading Nikita Kucherov can stay healthy. While goalie Andrei Vasilevskiy is largely untested, if he can live up to the promise he's shown, this team is a favorite to make the Finals.
Toronto Maple Leafs:
Yes, that's correct. They are the Maple LEAFS, not Leaves. Don't ever let a Toronto native catch you pronouncing a "V".
I'm not sure if there's another team in the league with this much hype and excitement behind them. Last season, they squeaked into the playoffs and surprised many by pushing the President's Trophy winning Capitals to six games. This season, the team is depending on breakout star and Arizona native Auston Matthews, in addition to William Nylander and Mitch Marner, to make a deep playoff run. In the off-season, they added veteran goal scorer Patrick Marleau and defensive stalwart Ron Hainsey. Even before Montreal shit the bed, Toronto was a trendy pick to win the division. Now, the door is open for them to contend.