Intro to NHL '17-18, Part 2
Part two of our NHL introductory tour takes us to the Metropolitan division, home to some of the most deadly scorers and top goaltenders in the league. The Metro could easily send 5 teams to the playoffs, so expect it to be highly competitive and divisional games to be extra feisty.
Carolina Hurricanes:
Originally the trendy-only-after-the-fact Hartford Whalers, the team was moved to Raleigh in 1997. Since being relocated to North Carolina, they've been the epitome of a yo-yo team: making the Stanley Cup Finals (2002, winning in 2006), then missing the playoffs entirely the next two seasons. They haven't made the playoffs in the past 5 years, but are finally looking like they are building something promising. Wingers Sebastian Aho and Teuvo Teravainen had solid years last season for a bad team, and no one on their D-line is older than 26. Picking up goalie Scott Darling adds depth to a goal crease that desperately needed it. They probably won't make the playoffs this year, but if they can keep the core intact, they'll be scary down the road.
Columbus Blue Jackets: Perennial cellar-dweller actually Columbus had their best season ever last year, but still couldn't make it out of the first round of the playoffs. After picking up goalie Sergei Bobrovsky from the Philadelphia scrap heap, he's turned into a franchise net minder. Draft picks Cam Atkinson and Zach Werenski are developing into dependable talent and the trade this offseason for Artemi Panaren gives them a legit scoring threat up front. While they should make the playoffs, what they do after that is about as certain as JT Barrett's pro prospects.
New Jersey Devils: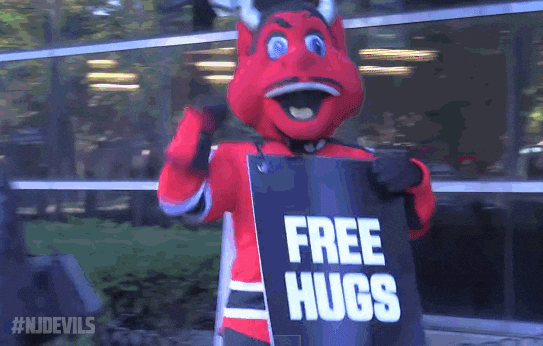 A Cup-contender for the better part of 20 years, the Devils have fallen flat since losing in the Cup Finals in 2012, their last playoff appearance. Goalie Corey Schneider has been doing his best to keep the team afloat, but an inconsistent defense and non-existent offense is slowly wasting away his prime years. New Jersey made a big splash last offseason, acquiring Taylor Hall from Edmonton. This year, 18 year-old rookie Nico Hischier looks to help Hall push Jersey's offense from looking like something that crawled off of Three-Mile Island to Boss status.
New York Islanders:
The Islanders were literally a dynasty in the '80s, winning 4 straight Cups, and losing to the incoming Oilers dynasty on the 5th try. Since then, it's been a long run of futility, only making it out of the second round once since 1985. Drafting John Tavares in 2009 seemed to be a turning point for the team, as they now had a centerpiece to build around. However, they have yet to give their captain any high-end forwards to work with, and his contract is up at the end of the year. I don't see them making the playoffs, and in the coming offseason, other teams in need of a top center will smell blood in the water and begin circling.
New York Rangers: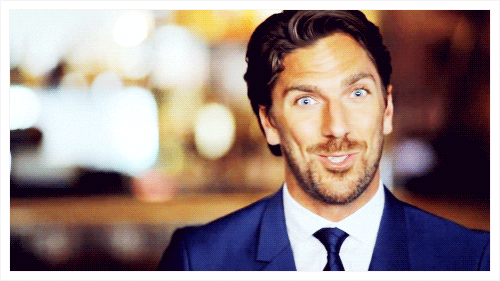 New York's front page hockey team. If only they had more of a team and not just an all-world goaltender surrounded by decent defenders and third-line forwards. It's been a steady decline since losing in the Cup finals in 2014. Forward Rick Nash is getting long in the tooth, and goalie Henrik Lundquist's best days are behind him. Signing defenseman Kevin Shattenkirk and re-signing impending free agent Brendan Smith has added some talent to the blue line, but a lack of scoring depth could haunt the blue shirts.
Philadelphia Flyers: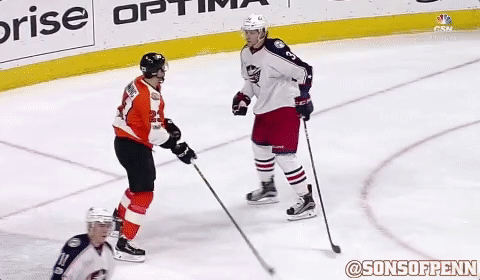 The Flyers have a reputation as being a team reflective of their city: tough, blue collar, unapologetic, and generally a bunch of assholes no one wants to be around for any length of time. Just kidding…. Mostly. While the Flyers aren't manned by 4 lines of goons anymore, they do still employ a physical, grinding brand of hockey, with some skill interspersed. Forwards like Claude Giroux and Jakub Voracek have all-world talent, and defenseman Shane Gostisbehere generally runs the show on the power play. Scott's boy Wanye Simmonds is the prototypical power forward, blending a good amount of finesse with copious amount of physicality. They should be a playoff team, and one no one wants to see in the first round.
Pittsburgh Penguins: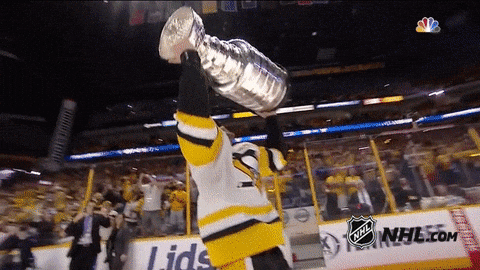 Ahh, the Patriots of the NHL. You might say "JB, the Pens are the back-to-back reigning, defending, heavyweight champions of the world, and they really didn't lose much from last season. They're a shoe-in for a three-peat, right?" Not exactly. They lost 3rd line center Nick Bonino, who was clutch with Thrill Kessel and Carl Hagelin on his wings. Also, long time winger Chris Kunitz left for Tampa. Replacing them is new-found sniper Jake Guentzel and recently acquired Riley Sheahan. With the likes of Carter Rowney, Tom Kuhnhackl, and Chad Ruhwedel up on the main squad, this team might not be able to weather lengthy injuries to main components as well as they have in recent years. They're all but a playoff guarantee, but expecting a third straight Cup is probably assuming too much.
Washington Capitals:
Last season, the Caps had an embarrassment of riches. Ovechkin, Backstrom, Oshie, Kuznetsov, and Johansson were already in camp. Then they went all in, trading for Lars Eller and Kevin Shattenkirk. What happened? A team with a backup goalie and an injured top defenseman beat them in 7. The ensuing off-season saw them lose key pieces, consequently filling them with roster call-ups or waiver-wire pickups. On the bright side, Alex Ovechkin seemingly turned back the clock, scoring 9 goals in his first 5 games. They still have perennial Vezina (best goalie) candidate Braden Holtby. Maybe a season not being the odds-on Cup favorite will do them some good.