Intro to NHL '17-'18, Part 3
In part three of our NHL Cliff's notes, we come to the Central Division, arguably the toughest in the league. It wouldn't be far-fetched to see this division send 5 teams to the postseason, or to expect Norris (best defenseman), Vezina (best goalie) and Hart (MVP) candidates to emerge from these clubs. Without further ado, let's do that hockey!
Chicago Blackhawks: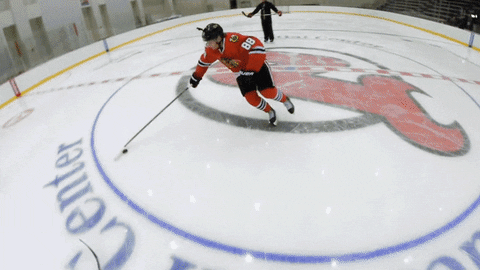 Before the Penguins current run, the Blackhawks may have been the closest thing to a dynasty the NHL had seen since the '80s. Three Cups in six years, and young talent on every line. While going all in on those Cup runs may have paid off, they franchise certainly paid the price in the following years. Having to sell off key components just to get under the salary cap, it forced the team to depend even more on the likes of Patrick Kane, Jonathan Toews and Duncan Keith. Brandon Saad and Patrick Sharp were brought back into the fold in an effort to regain that championship swagger. While defensive stalwarts Keith and Brent Seabrook still log big minutes on a nightly basis and Corey Crawford has been steady in net, it's Kane and Toews who really make this team go. They'll head back to the playoffs, but will need more output from the rest of the lineup if they're going to make it out of the first round.
Colorado Avalanche: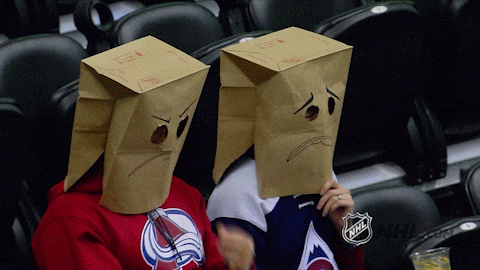 After being moved from Quebec in 1995, Colorado wasted no time in becoming a terror. Four games into their first season in Denver, they traded for two-time Stanley Cup winning goalie Patrick Roy. With a roster that already contained Joe Sakic, Peter Forsberg and Adam Foote, it's easy to see why they were on the short list of Cup favorites every year until the lockout. Since then, it's been slim pickings. They've only made the playoffs four times since 2006, and seem to be in a perpetual rebuild. Center Nathan MacKinnon has all the tools to be an elite scorer, but has no help on this roster. The Matt Duchene trade, which netted the team three blue-chip prospects plus first, second and third-round draft picks will go a long way to help rebuild the franchise. Translation: they're not going anywhere in the near future, but look out down the road.
Dallas Stars:
Since moving from Minnesota in 1993, the Stars have actually had a good amount of success. There were back-to-back trips to the Finals in 1999-00, winning one Cup, and two other trips to the conference finals, the most recent one being 2008. However, since '08, the Stars have only been to the playoffs twice, and didn't make it out of the second round. This offseason, they set out to rectify that. In May, they traded for Ben Bishop, giving the team stability in net they haven't seen since Marty Turco. They then signed free-agent winger Alexander Radulov. Five days after Vegas took him in the expansion draft, Dallas traded for defenseman Marc Methot to solidify a blueline that gave up the second most goals the previous season. If all these moves pan out, expect to see Dallas as a favorite for the Finals.
Minnesota Wild: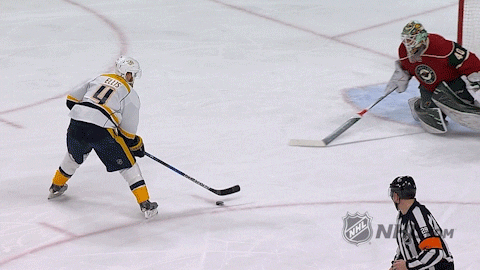 After watching their team move to Dallas (see above), the State of Hockey went 7 years without a professional club. That all changed when they were granted the expansion Wild. Save for an unlikely run to the conference finals in 2003, this Minnesota team hasn't gotten out of the second round. They took strides to remedy that when, in 2012, they shocked the hockey world by signing the top two free agents, Zach Parise and Ryan Suter. The franchise has been known for their defensive style of play and laundry list of solid goaltenders, so you'd think that playoff success would follow. So far, this has not been the case. However, if this year's team can get healthy, they're certainly not someone you want to see in the first round.
Nashville Predators: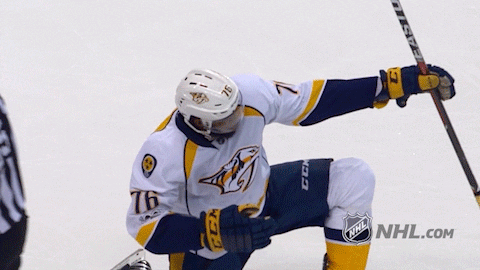 Last year's playoff darlings and Stanley Cup runner-up, the Preds are looking dangerous. Their biggest weakness last season was a lack of depth at center. Ryan Johansen was a revelation for them after the trade, but when he went down with a lower body injury, Crosby, Malkin and Bonino ran wild. This season, the team added the aforementioned Nick Bonino. Then just a couple weeks ago, the team jumped into a three team trade and acquired Kyle Turris. If the team was scary last season working with a couple dangerous young forwards, the best shutdown defensive corps in the game (featuring one Patrick "PK" Subban) and Pekka Rinne, just image what they can do with three solid centers and a more experienced Filip Forsberg and Pontus Aberg. A return to the Finals is not out of the question.
St. Louis Blues: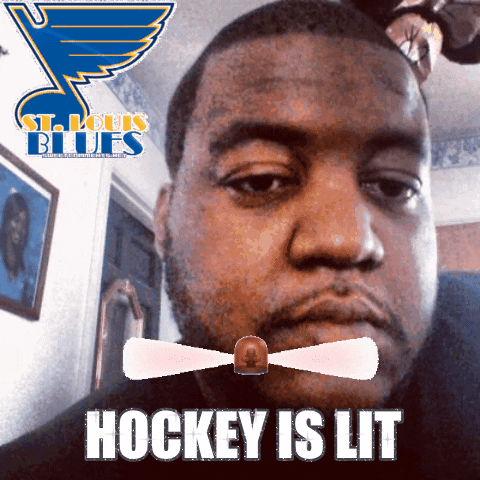 If there was a more apt name for a team in their designated city, I haven't seen it. Poor St. Louis. Ever since your baseball team stopped being magical, it's like your sports fans have nothing to live for. The Rams bolted for LA, and the Blues build up hope in the regular season, only to disappoint and crush you in the playoffs. Despite being laden with talent and promise, this team just can't seem to win when it matters, or even get out of the second round. The one time they exorcise the personal demon that was the Blackhawks and make it to the conference finals, the just as beleaguered Sharks come in and spoil the party. I'd have high hopes for this team, but just like the Caps, you need to bet the trend until you're proven wrong.
Winnipeg Jets:
Another city that lost a team only to get it back again. Only this time, after losing their original franchise to Arizona, they got in on the fun and welcomed the failed Atlanta Thrashers to their new home. This incarnation, thus far, has not been a success. They've only been to the playoffs once in six years, and if you go back to their days as the Atlanta Thrashers, they've been to the playoffs twice in 17 years. First round picks Mark Scheifele, Nikolaj Ehlers and Patrik Laine are looking to change all that. They already have the second-most goals for in the Western Conference, and second-year starter Connor Hellebuyck is doing an admirable job in net. As always, the defense is anchored by Scott's boy Dustin Byfuglien. I fully expect them to make the playoffs and at the very least, give their opponent everything they can handle.