Here it is, the final instalment of NHL '17-18 Cliff's notes edition. I'm introducing the Pacific division, and letting you know who should contend, who's already packing their golf gear, and maybe a little backstory for context. Pitter patter, let's get at 'er!
Anaheim Ducks: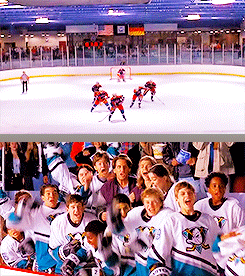 Ahh… the team that Disney built. No, really. They used to officially be the Mighty Ducks of Anaheim, wore those great duck-goalie mask jerseys from the movie and everything. It wasn't until Disney sold the rights that they had to be renamed the Anaheim Ducks. Unlike most kitschy sports ventures, they've actually had a reasonable amount of success. In 23 seasons, they've made it to two Stanley Cup Finals, winning one, and five conference finals, in addition to a wealth of Hall of Fame talent spending extended time in Southern California. This season, they still have a strong team being fronted by Ryan Getzlaf, Corey Perry and Cam Fowler. If they can survive the current string of injuries, they'll be in a prime playoff position come spring. John Gibson wasn't exactly a rock in net during last season's playoff run. Ryan Miller was brought in during the offseason to provide support and, if necessary, step in to finish the job.
Arizona Coyotes: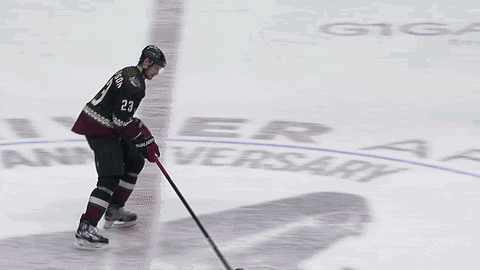 They are, unfortunately, the poster child for the argument against expansion outside of "traditional hockey markets". Moved from Winnipeg in 1996, the 'Yotes have only won two playoff series. Ever. In 2009, the team filed for bankruptcy and the league owned the team until 2013. Is it any wonder the team has trouble hanging on to the talent they draft? Max Domi has some serious upside and Oliver Ekman-Larsson is the best defenseman you've never heard of. Basically, the team needs to show Ekman-Larsson that there's a reason to stay in Arizona after his contract expires in 2019. Acquiring Derek Stepan and Niklas Hjalmarsson this past offseason show signs that the team is actively trying to build a winner, but will it be enough to entice their young talent to stay?
Calgary Flames: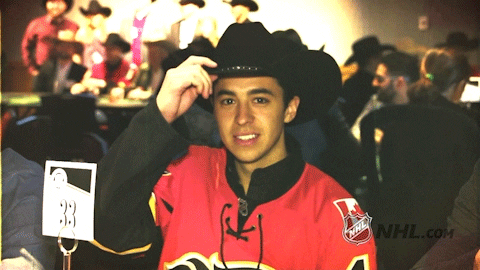 Little known fact: The Flames franchise started out as the Atlanta Flames when they entered the league in 1972. They lasted 8 years and moved to Calgary in 1980. Despite only having one Cup title to their name, Calgary has one of the most rabid fan bases in all of hockey. The past couple seasons, the team has given their fans something to rally around. Johnny Gaudreau (or Johnny Hockey, as he is affectionately known) has been electrifying since entering the league in 2014. The Flames added some defensive help, signing Travis Hamonic and going after Arizona goalie Mike Smith to address issues in net. Acquiring living legend Jaromir Jagr adds forward depth and a veteran voice in the locker room. These could very well be the pieces to help Calgary make a deep run this season.
Edmonton Oilers: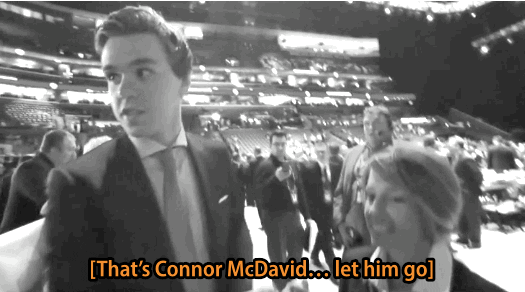 It's nigh impossible to mention the Oilers and not think of Gretzky, Mark Messier and company winning 5 Cups in seven years. Since 1992, however, it's been tough sledding. They've only made the playoffs 8 times, but did manage a Cup Final appearance in there. Draft picks that didn't pan out have plagued the franchise, up until last season. Connor McDavid looks to be the second coming that Edmonton was waiting for. He put up 100 points last season, leading Edmonton back to the playoffs and one of the more entertaining playoff match-ups of last spring. While the run was cut short, it led to increased optimism for the coming year. That…. hasn't exactly panned out. In one of the more surprising turns this season, the Oilers are in the basement, second to last in the conference. All this talent, all this hype, it shouldn't be going so wrong. It's hard to pinpoint what exactly caused the pre-season favorite to represent the Western Conference in the Stanley Cup Finals to suddenly become unlikely to even make the playoffs. It's not impossible, and I wouldn't want to face them in the first round as a top seed, but Connor and the boys certainly have their work cut out for them.
Los Angeles Kings: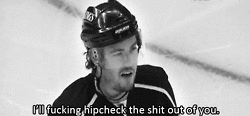 When a hockey lifer considers the Kings, thoughts of Gretzky's second team come to mind. Surprisingly (or not, depending on your take), most of LA's success as a franchise has come more recently, as opposed to the Gretzky years. They've won two Cups (2012, 2014), and went to another Conference final in the last five years. The last three years have been shaky, and some are questioning the team's core, but rejuvenated captain Dustin Brown, who has 29 points currently after having 36 all of last season, has the team on top of the Western Conference. The team may have leaned on all-world goalie Jonathan Quick a little too much in years past, but he's getting plenty of goal support this season, as well as maintaining a healthy goals against average and save percentage. If they can keep this up, expect a deep run come April.
San Jose Sharks: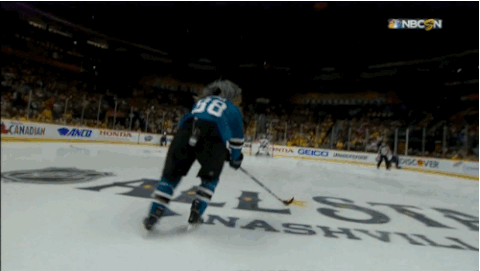 You can look at this team one of two ways: 1) they're the antithesis of the Coyotes, the expansion team in the non-traditional hockey market that made it work, or 2) they're the Blues of the west coast, constantly tantalizing with promise and talent, but ultimately failing and breaking your heart. On one hand, they've made the playoffs 19 times in their 26 year existence, drafting well and creating an entertaining product on the ice. On the other, they've only made it out of the second round four times and one Cup Final appearance. Stars Logan Couture and Brent Burns are in their prime, and up-and-comer Tomas Hertl has tons of potential. Their championship window is closing, but there's still that sliver of a chance. If they're going to capitalize, they'll have to do it soon.
Vancouver Canucks: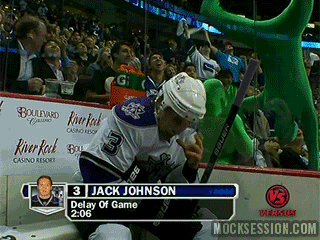 You probably have no idea what a Canuck is (it's a slang term for a Canadian), and I have no idea what the Canucks are doing. It's like they're still hungover from losing the Cup in 2011. They have the Sedin Twins, the hockey equivalent of telepathy, but they're 37, so very near to hanging up the skates. They had Roberto Luongo, but traded him back to Florida because he wasn't stealing 45 games a season anymore. They've had some pieces on offense, but not on defense, then some on defense, but not in net, basically roster whack-a-mole. Now they've got some promising kids in Brock Boeser and Bo Horvat, but the goaltending is just brutal. They're currently 13th in the conference, and I don't expect it to get much better this season. They would probably do well to just embrace the tank, sell off all the veteran parts and start over with the prospects they have, rather than languish in mediocrity. As we've seen, this is a draft-driven league now. You either need to be in the playoffs or in the lottery. Sitting in between the two is the absolute worst place to be.
Vegas Golden Knights: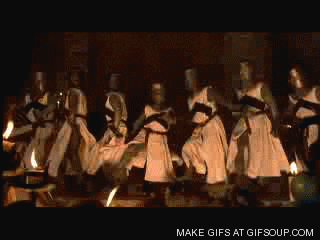 The new kid in town. When the expansion draft came, no one really knew what strategy GM George McPhee was going to employ. Would he draft a veteran-laden team to try and compete immediately? Would he draft only prospects and bank on the future? Well, neither really, and it threw the hockey know-it-alls for a loop. A few prospects like Brendan Leipsic and Nate Schmidt, a few vets like James Neal and Derek Engelland, and no one could quite sort out what they were going for. Turns out, McPhee held clubs like Columbus and Anaheim ransom, forcing them to trade a prospect of draft pick to Vegas so they wouldn't take pieces they couldn't protect, but didn't want to lose. Other teams, like Detroit and Toronto, rolled the dice and hoped for the best. Vegas is currently sitting tied for second in the conference, and easily gaining fan support in the desert. Is this sustainable? Will McPhee be able to resist the urge to trade pending free agents in order to make a playoff run in his first season? Time will tell.
There you have it. The final piece to your 2017-18 puzzle. Now, let's get out there and DO THAT HOCKEY!
Please reload