Reds Look to Address Late Night Problems
Mark Sheldon of mlb.com wrote an article yesterday detailing the Cincinnati Reds plan to start their games earlier in an effort to be a bit more accommodating to those who have kids or work early. The team will experiment with a 6:40pm EST start time instead of their regular 7:10pm EST first pitch for 15 games this season, most of which occur in April and September when kids are in school. It's a strange move for sure, especially for a team that ranked #3 last year in average game length at 3:03.
Have you ever seen the crowds at a weekday baseball games? Even if the team is good, the stadium is empty until at least midway through the second inning. If you have tickets to a weekday game, you tend to leave work, go home, change, grab a bite, fight traffic back downtown, find parking, walk to the stadium, get through the gates, and find your seat. If you skip the food and just eat at the stadium, factor in the time to wait in line for your hot dogs and beer. Sure, starting the game a half hour earlier means it's over at about 9:43pm instead of 10:13pm. But it also means that people are going to miss damn near half of these games. For a good 4 innings, we'll see a lot of empty seats
It's an experiment, and will only affect 15 games next year. So I'll temper my anger. I'm cool with clubs trying out new stuff to try to get more people in the seats. But let's face it, the weekday MLB game is not meant for "the family." That's for Friday night, Saturday, and Sunday. The weekday MLB game is meant for two types of fans: the die-hard baseball fan or the raging alcoholic. You're not doing either a favor by starting earlier.
That die-hard fan is there no matter what time the game starts. The die-hard is the one that stays up til 2am to see how that meaningless game on the West Coast road trip turns out...day job be damned! The die-hard doesn't care about staying a half hour later, they just care about seeing as much of the game as possible. So starting earlier, potentially alienates them because now they could miss another inning trying to get down to the stadium for the early start.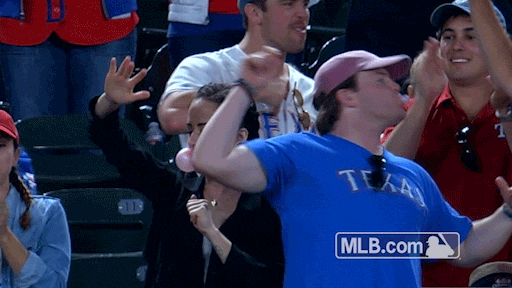 The raging alcoholic doesn't give a fuck about baseball, or family, or anything. They just want an excuse to booze it up on a Tuesday. And these free tickets from work are a damn good reason to do it! The raging alcoholic is coming late anyways, because they say that the beers at the bar across the street are cheaper...and they are leaving early because after the 7th, they're cut off. They aren't concerned about when the game ends, but they will get super pissed off that now beer sales stop a half hour sooner than what they expected.
In fairness to the Reds, COO Phil Castellini admitted that there will still be people who this doesn't work for. So at least he realizes that this isn't an all out answer to the lack of people in the seats (the Reds had the 5th worst average attendance in the league last year). But I have a feeling that this is a one-and-done experiment with the start times. This is a band-aid on a bullet wound. Don't move the start times up to try to get people out earlier. Fix the length of the game itself.
What do you think about pushing the start time for games up? Let us know in the comments below, tell us about in the Craft Brewed Sports Facebook Group, or hit up the Drunk Line: (440)37-DRUNK