It's only January, but this is normally when we start to see teams that are separating themselves from the pack. Once conference play rolls around, you can start to figure out who will be sitting on the #1 lines in March and who is the consensus to be the team that makes the deep run.
But this year is different.
The first team to reach 15 wins this year was Xavier. And they just lost to unranked Providence. Notre Dame was supposed to make some noise this year after they knocked off #8 ranked Wichita State. They peaked at #5 and then promptly lost to unranked Ball State...and then lost to Indiana two days later.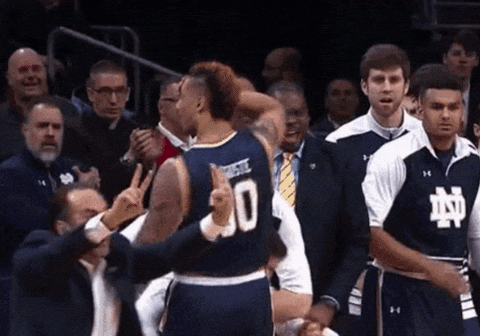 Even the regular power houses make you scratch your head. Duke started off as the Preseason #1 team and seemed to be living up to the hype, starting off 11-0 with wins over Michigan State and Florida. They looked to be THE team this year, and since that 11-0 start have dropped two games (Boston College and North Carolina State). Maybe Coach K's back is starting to hurt a bit. One more loss and he might need to take a leave of absence and try to get these L's removed from his record.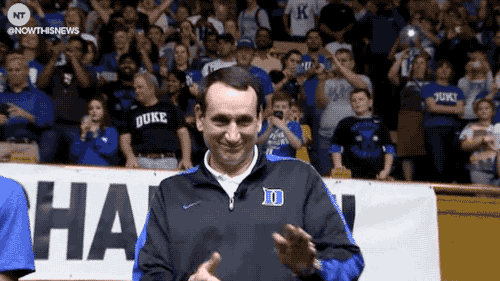 Kentucky is sitting on three losses, and hasn't beaten any ranked teams they've played. Villanova is solid, but just laid an egg and lost to unranked Butler.
The Pac-12 is picking up right where their football season left off: right in the fucking toilet. Arizona State was setting up to fight for a #1 seed. They had some solid wins over Xavier and Kansas starting out 12-0. They then lost two straight to Arizona and Colorado.
Michigan State is probably the next team to go down. At this point, their lone loss came early against Duke and they've handed Notre Dame and UNC L's in back-to-back games. I'm thinking they'll stay at #1 for quite awhile. But there's a lot of unranked teams coming up for them, and that seems to be the kiss of death this year.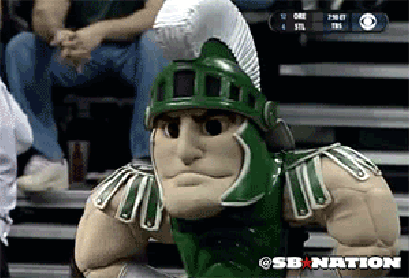 There's just a ton of upsets that keep popping up. As soon as a team gets into the top 5, it seems like an unranked team drops them a few pegs. And it's making this season great. This is probably the most entertaining NCAA basketball season I've seen in years.
Good luck to anyone filling out a bracket this year. You will have better luck pulling a name out of a hat and assuming they'll win it all then actually trying to predict who moves on in this tournament this year. By the end of the first day, trashcans will be overflowing with busted brackets. The field's wide open. Don't put any money down...but enjoy the show. This year, it's shaping up to really live up to it's name of March Madness.
Please reload