With this past offseason's expansion, the Vegas Golden Knights were hoping to prove that not only can Vegas be a hockey town, it can put a competitive product on the ice. A little more than halfway through the season, the Golden Knights aren't just competitive, they're dominant. They lead the Pacific division by 9 points, leading the Western Conference by 3 points, and trail only Tampa Bay by 3 points for the league lead.
How did this happen? Expansion teams are supposed to survive on spectacle and novelty for at least 5 years before they get legitimately good. Look at Nashville and Minnesota, the last teams to enter the league. They're only just now starting to maintain success and become a consistent threat in the playoffs. How did Vegas skip ahead in the expansion team timeline?
First, we need to look at how the previous expansion drafts were conducted. When Columbus and Minnesota entered the league, the draft rules allowed the existing teams to protect either one goalie, five defensemen and nine forwards, or two goalies, three defensemen and seven forwards. That meant that, more than likely, the incoming Wild and Predators were getting a backup goaltender, bottom pairing defenseman, and fourth line forward. Combing through the draft list, those teams did get some solid veteran leadership, but as far as goal scoring was concerned, the pickings were slim at best.
The other major difference was, in 2000 there were two teams coming in simultaneously. Perhaps in order to minimize the damage done to the existing teams, the league allowed teams to protect the majority of their players. With Vegas as the only incoming team, opening up the draft pool wouldn't hurt the other 30 teams quite as much. When Nashville joined the league in the 1998 expansion draft, the rules were the same as 2000. It could be that the league saw how long their expansion teams had languished in basement and wanted to accelerate Vegas' maturation process. Either way, McPhee clearly used the system to his advantage.
At the 2016 expansion draft, teams were only allowed to protect seven forwards, three defensemen and one goalie, or one goalie and eight skaters. That meant, at worst, Vegas was going to get third line forwards, a top four defenseman, and a backup goalie. It's better, to be sure, but it still shouldn't allow for a team to vault to the top of the league, as Vegas has.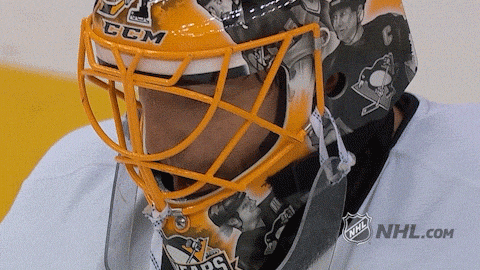 No, Vegas GM George McPhee needed some help in creating this monster, and he had plenty. How did he just happen to come across a three time Stanley Cup winning goaltender? Pittsburgh, who had close to $9 million tied up in goaltending, somehow got Marc-Andre Fleury to waive his no-trade clause in order to protect Matt Murray. Then, they sent a 2020 2nd round pick to Vegas so they would take Fleury (and his $5.75 million contract) off their hands.
Successful veteran goalie: Check. But Vegas has the second most goals scored in the Western Conference. Where did that come from? Primarily, three sources.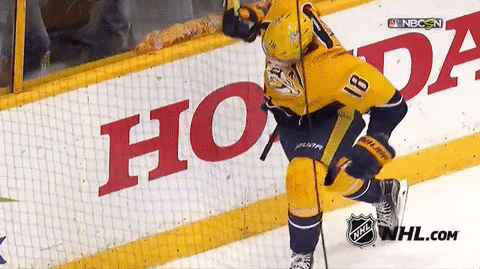 Western Conference champion Nashville had 4 solid defensemen locked up for at least the next two years. Not wanting to lose a big part of why they made it to the Finals, they took the one goalie, eight skater approach. This left "The Real Deal" James Neal available to be drafted. He's currently second on the team in goal scoring, with 22.
Columbus, not wanting Vegas to do anything unexpected, decided to influence the Golden Knight's pick. They sent a 2017 1st round pick, a 2019 2nd round pick, and David Clarkson to Vegas so they would take William Karlsson off their hands. Mr. Karlsson, in 162 games with the Blue Jackets, only managed 45 points. Seems like a savvy move, right? In 47 games this season, William Karlsson is centering Vegas' top line, leads the team in goals with 27.
The team most responsible for Vegas' offensive output is Florida. Much like Columbus, they wanted to dictate who was going to be taken off their roster, so they traded Riley Smith to Vegas to ensure they took Jonathan Marchessault. That might not have meant much at the time, but considering Smith and Marchessault are currently the top line wings on either side of Karlsson, it's a huge get for the Knights. Marchessault leads the team in points with 46, while Smith is in fourth with 36. Anyone looking for one specific team to blame for Vegas' success? Send sideways glares to Sunrise, FL.
Even I initially thought, after the hot start they'd come back to Earth, eventually sink back out of the playoff picture and sell off anyone not currently under contract. Even if they managed to stay in wild card contention, McPhee would certainly stay the course of building a franchise through the draft, and sell off the pieces he couldn't resign. The scary part is, not only will this team probably not sell at the trade deadline, they're probably going to buy, as they have $7.7 million in cap space to use.
As if the newly rich couldn't get any richer, regardless of what the team does this season or how the free agent market treats them in the offseason, they currently have 28 picks in the next three drafts, 13 in the first 3 rounds. To think that experts long held the notion that McPhee's strategy wasn't focused enough, that he could have demanded more from teams to not select certain players, and gotten more than he currently has is just mind boggling.
Now, this begs the question: what does Vegas do at the trade deadline? They have 6 unrestricted free agents at the end of the season, one of them being James Neal. He would garner a hefty bounty should he be traded given the season he's had thus far. But, that would hamper Vegas moving deep into the playoffs and make their second line much less lethal. Do they go all in this season, roll the dice on their UFAs, add pieces where they can and make a run? Or do they fold, sell off the UFAs for high picks and build through the draft, as originally planned?