To say that this year hasn't gone as planned for some teams would be an understatement. The only way for these teams to salvage the season now is to sell off some assets and hope they get something in return that can keep it from happening again next year. The NHL trade deadline is Feb 26, but there are already rumblings as to who will be buying and selling. Let's examine the obvious, and not so obvious, sellers leading up to the deadline.
Starting in the east, Detroit has definitely underwhelmed with their seasons thus far. The team expected veteran D Trevor Daley to help shore up a defense that gave up the fifth most goals against in the league last season. Up front, future star Dylan Larkin has had a decent season, but the team overall is only averaging 2.67 goals per game. Add to that, the team's cap situation is bleak at best. After the Peter Mrazek trade and Mike Green's contract coming off the books this offseason, the Wings will have $10 million to spend. However, the aforementioned Larkin, Anthony Mantha, Andreas Athanasiou, Tyler Bertuzzi and new backup Jared Coreau are all RFA. $10 million might not be enough to resign them all, so GM Ken Holland needs to make some tough decisions. D Mike Green is almost guaranteed to be on the move, it's only a matter of where. A few teams are rumored to have inquired about Tomas Tatar and Luke Glendening, who are both signed through 2021. Netting a solid return for even two out of those three would go a long way to clearing up cap space for the offseason.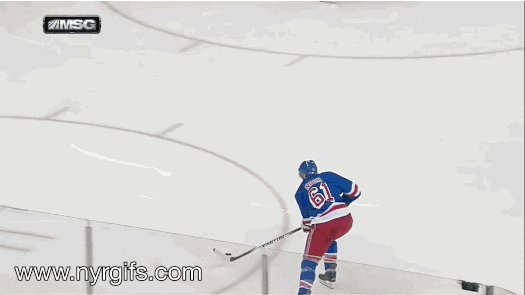 A few weeks ago, Rangers president Glen Sather and GM Jeff Gorton issued a letter to fans stating their intent to blow up the current incarnation of the team, despite only being five points out of a playoff spot. Rick Nash seems to be the big fish at the deadline, so expect him to command a hefty ransom. Michael Grabner would be a nice addition to any team's front line, given his speed and ability to finish. With Nash gone, the team might want to try and build around Mats Zuccarello, but with more than a couple teams reportedly interested, the Rangers may not be able to resist dealing him. Even captain Ryan McDonagh has been rumored to be on the block, with some rumors even calling for a Nash/McDonagh package deal. If New York is able to move all these players, next season might be tough for Ranger fans, but the rebuild would certainly be off to a fast start.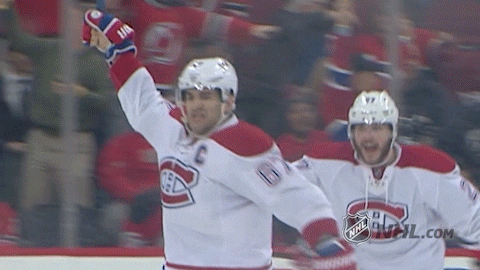 Montreal…. What happened? I know, I went over the gory details last month, but it still blows my mind the Canadiens are this bad. I'm not sure if GM Marc Bergevin should make any moves, given what he's already done to this team, but at this point, he might as well if he's going to save his job. There's been plenty of interest surrounding Tomas Plekanec, and a change of scenery might be just what he needs to spark his game. It seems there's at least one rumor of being dealt every deadline, and it's most likely due to the fanbase's distaste for an American as the captain of the Canadiens. He still has one year left on his deal, and whoever tries to pick him up would likely have to pay a lofty price. Bergevin could stand pat and hope for a bounce-back year next year, but his team (and all-world goalie Carey Price) aren't getting any younger, and the fan's patience is running thin.
Ottawa seemed to kick off the trade frenzy last week, sending Dion Phaneuf and Nate Thompson to LA for Marian Gaborik and Nick Shore. The Sens don't have any major contracts coming to an end, but with this season falling flat after coming within a goal of the Stanley Cup Finals last year, some changes need to be made. When talking about possible deals, two names keep coming up: Derick Brassard and Mike Hoffman. Moving them both would give Ottawa a little over $10 million in cap space (assuming they don't retain any money in the trade), and both have time left on the contracts, making them more than simply playoff rentals. The real intrigue here, though, is with captain Erik Karlsson. It's the classic case of a team either trying to build around a generational talent already in his prime, or trade him away for the massive haul he could bring in. There's only one year left on his contract, and he wants to play for a contender. The Sens brass obviously want to keep him to build around, but are also going to have to give Karlsson a significant pay bump on his next contract. If they are somehow able to do both, problem solved. If, however, GM Pierre Dorion doesn't think he's able to pull it off in time, Karlsson could be on the move sooner rather than later.
This Buffalo team has so many questions, and unfortunately trading Evander Kane won't answer all of them. He is the team's only significant expiring contract, the most attractive trade piece (19g, 20a), and almost assuredly out the door. This should bring back some solid pieces, but if it doesn't include a NHL-ready player, the Sabres are just kicking the can down the road even further on this rebuild. At some point, they have to retain some players and build a team. Jack Eichel is a supreme talent, but the man can't do it on his own.
In the west, Chicago's season has not gone as anticipated. Corey Crawford went down with what's suspected as concussion-like symptoms, and the team is currently 13 points back of the final playoff spot. The team would do well to shake things up. They've already made minor moves, sending Ville Pokka to Ottawa and Michal Kempny to Washington. Patrick Sharp could be a great add to a team looking for scoring depth. He's been there and done that, and at $800k, even a team strapped for cash could afford the rental, and if so inclined, Sharp could just resign in the offseason.
Much like Montreal, Edmonton is a team that traded themselves into oblivion. They had so much promise after last season's playoff run, and now they're firmly staring the draft lottery in the face. They do, however, have some pretty prime trade bait should teams not want to go all-in for names like Nash or Kane. Mark Letestu is a more than solid two-way center who could easily anchor a third or fourth line. Patrick Maroon plays a heavy, physical style that, over the course of a seven game series, can really grind on the other team. Mike Cammarlleri is a 15 year vet who could add some playoff scoring depth in a bottom six role. All three players are on expiring contracts, and are less than $2 million a piece, so cap restraints shouldn't be too much of an issue. While the Oilers are probably looking for NHL-ready players or prospects ready to make the jump, mid-level draft pics are likely the return on any trade.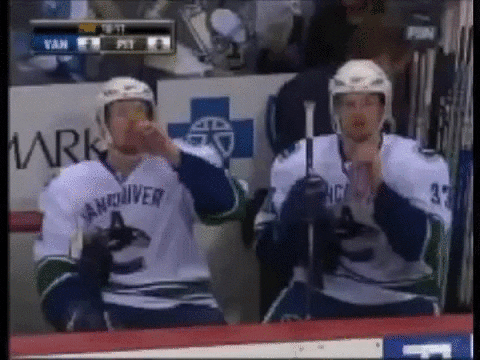 Vancouver threw the trade market for a loop when, instead of putting potential free-agent-to-be Erik Gudbranson on the trade block as expceted, they resigned him to a three year deal. With him off the market and Washington having already made moves to add blue line depth, teams looking to do the same are scrambling. That really only leaves Thomas Vanek as the obvious trade piece for the Canucks: older player, expiring contract, proven offensive skill, manageable cap number. It seems like almost every trade deadline, Vanek gets mentioned, but he's had some success after being moved and teams could do worse. If Vancouver really wanted to shock the hockey world, shipping the Sedin Twins somewhere might just cause mass hysteria. They've only called one team home for the past 16 years, but they're 37 with contracts ending this season. If someone is desperate enough, and Vancouver can talk them into waiving their no movement clauses, it could be a huge move heading into the home stretch.
There you have it, the teams that are looking to wheel and deal before February 26. Plenty of moves have been made, but the real chaos has yet to begin. Expect the next five days to be full of rumors and wild speculation. When the dust settles, the odds-on favorites to win the Cup could look much different.