2018 Trade Deadline Report Card
With the dust settled and players who were on the move able to acclimate to their new surroundings, let's take a look at the trade deadline movers and shakers and get a little better idea of who made themselves a more serious Stanley Cup threat, and who is only wishfully thinking.
Boston Bruins:
Holy wow did they pay up for Rick Nash, not that the Rangers are complaining (we'll get to them). Boston sent over a 2018 first round, forwards Ryan Spooner and Matt Beleskey, defensive prospect Ryan Lindgren and a 2019 seventh-round pick. The seventh rounder makes me chuckle, as if that was the deal breaker. Now, if Nash had a year left on his contract, I might see this as an even trade, if not a steal for Boston. As it is, however, Nash is a rental and it's highly unlikely Boston can resign him even after shipping out Belesky's contract. On top of that, Nash's playoff numbers aren't great (15 goals in 77 games) and in six games in Beantown, he has three points. They did also pick up some bottom 6 help in Tommy Wingels and Team USA captain Brian Gionta, as well as depth D-man Nick Holden. While the team hasn't lost since the deadline, it's not like these trades are a huge reason for it. Grade: C
Detroit Red Wings:
With the season they've had and the cap hell they're about to encounter, everyone expected GM Ken Holland to move D Mike Green's expiring contract, along with any number of the bad deals on the roster to free up some space to resign Dylan Larkin, Andreas Athanasiou, Anthony Mantha and Tyler Bertuzzi. He started with a bit of a surprise: sending goalie Perter Mrazek to Philly for two conditional picks. Then in another somewhat unexpected move, Detroit moved Tomas Tatar to Vegas for a 2018 first round, 2019 second round and 2021 third round pick. How Holland pulled that off and why Vegas paid so much for a third line winger is a bit confusing, but with Vegas practically overburdened with picks, maybe it was of little consequence. Shockingly, Green was never moved, despite all the rumors of Washington, Toronto and Tampa Bay being interested. Unless Detroit brings him back at a lower price point (but why would they) Green walks away and they get nothing in return. Grade: C+
New York Rangers:
The team that openly announced their fire sale actually landed a good haul. I would have thought that telling everyone you were hoisting the white flag would diminish returns on your players, but that proved to not be the case. Long story short, out is Nash, Michael Grabner, Nick Holden, Ryan McDonagh, and J.T. Miller. New York pulled in C/LW Vladislav Namestnikov, C Ryan Spooner, D Libor Hajek, D Yegor Rykov, C Brett Howden, D Ryan Lindgren, two 2018 first-round picks, a 2018 second-round pick and a 2019 second-rounder that becomes a first if the Lightning win the Stanley Cup this season or next. Any way you slice it, if you're heading into a rebuild, this is a great start. Grade: A
Ottawa Senators:
It may be par for the course at this point, but more is being made of the trade that didn't happen (Erik Karlsson is staying put…for now) than the two that did. In what turned out to be a rather messy and complicated trade, Ottawa initially sent Derick Brassard to Pittsburgh for Ian Cole, but the league shot it down due to cap complications. In the end, Vegas had to get involved to assume half of Brassard's cap hit, and received Ryan Reeves for their troubles. After the trade, Ottawa told Cole not to go anywhere, and they flipped him to Columbus. If you ignore the Karlsson talk, not a terrible deadline. They moved pieces, and especially after the Dion Phaneuf trade, freed up some cap space for next season. Grade: B-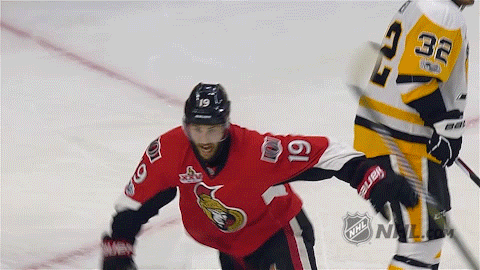 Pittsburgh Penguins:
As mentioned above, the Penguins are now through the roof with center depth. They gave up Cole (expiring contract), goalie Filip Gustavsson (who probably wouldn't see much time behind Matt Murray, Tristan Jarry and Casey DeSmith), and a first round pick. While the pick seems like a steep price, for a team very much in "win now" mode, and with players like Jake Guentzel, Zac Aston-Reese and Dominic Simon already on the team, youth is not much of a concern. I very much expected them to be in on the McDonagh sweepstakes. When that didn't happen, and they took Cole off the back line, the team must have every confidence in guys like Matt Hunwick and Chad Ruhwedel. Grade: B+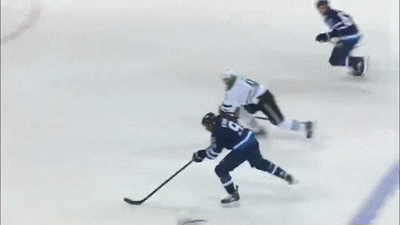 San Jose Sharks:
With Rick Nash on the market, there wasn't a whole lot of noise for the services of Evander Kane, and yet he was most definitely on the move somewhere. Enter San Jose, who could possibly benefit the most from his style of play. They have plenty of skill players (Joe Pavelski, Logan Couture, Tomas Hertl), and Scott's boy Joel Ward will bang and crash for those ugly goals, but they didn't have anyone who filled that quintessential power forward role; the guy who can play a physical game, but also possess enough skill to make opposing teams question how to adequately defend him. Kane has been very productive since the trade (5 points in 4 games), but the real test will come in the playoffs. How will Kane handle his first trip, and can he justify the high draft picks given up to obtain him? I like the bet, and it can give the Sharks the snarl they'll need come April. Grade: B
Tampa Bay Lightning:
They were already on top of the Eastern Conference standings and all but a lock for the Conference finals. Not content to stand pat, GM Steve Yzerman went big, picking up D Ryan McDonagh and C J.T. Miller. To say they are the most complete team in the conference, maybe even league, wouldn't be out of the question. After losing to Chicago in the 2015 Stanley Cup Finals, they've been itching to get back. They've had the talent the past two years, but ran into a Penguins squad that outlasted them in a seven-game series, then injuries completely derailed their season last year and they didn't make the playoffs. They realistically have a two-year window before their roster (their defense, specifically) undergoes major changes. The Bolts paid a hefty price, but Yzerman understands that their time to win is now. This move only solidifies the notion that it is Cup or bust for the next two years. Grade: A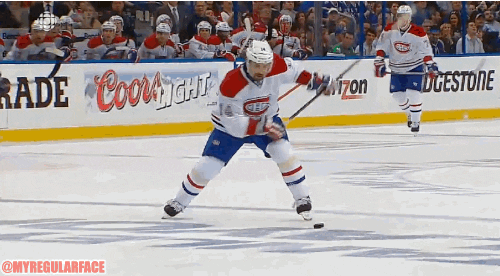 Toronto Maple Leafs:
When your team boasts the likes of Auston Matthews, Mitch Marner, William Nylander and Patrick Marleau, you think you'd be set on forward depth, right? Wrong. Taking a page out of Pittsburg's playbook, the Leafs went out and solidified their depth at center, trading for Tomas Plekanec from rival Montreal. While I do like the move, Plekanec has yet to look comfortable in the blue and white, and their defense is still a work in progress. Goaltender Freddy Andersen has been standing on his head lately, and one has to wonder how long he can keep it up. All in all, the pickup was a good one, Leafs fans just wish it wasn't the only one. Grade: C+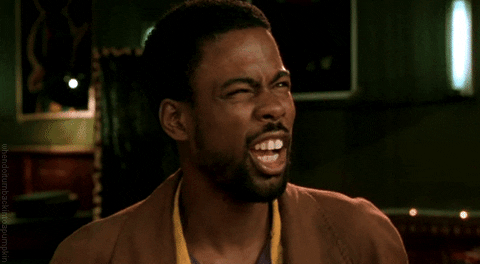 Vegas Golden Knights:
This one has me genuinely stumped. I really didn't expect them to do anything, but what they ended up doing only causes speculation. First, they end up being the necessary third wheel in the Ottawa-Pittsburgh trade, essentially taking on 40% of Brassard's salary and sending prospect Tobias Lindberg to the Penguins in exchange for Ryan Reeves. How did this make sense for the Knights? Rumor was, GM George McPhee wanted to keep Brassard from any other Western conference team (most likely Winnipeg). Another theory was, this was McPhee giving a bit of a "thank you" to the Penguins for sending Marc-Andre Fleury their way. If this wasn't head-scratching enough, just wait, there's more! Not content to lend Pittsburgh a hand, Vegas sent a first, second and third round pick to Detroit for Tomas Tatar. Tatar, who is now Vegas' highest paid forward at $5.3 million/year until 2021, has career highs of 29 goals and 56 points. Maybe McPhee really wanted to make a deal of his own in his first season in Vegas and those draft picks were just burning a hole in his pocket. While none of these moves really hurt Vegas (they still have around $6 million in cap space and 27 draft picks in the next three years), it really didn't help them any either. Maybe moving Tatar down to the third line will help him pick up production, and Reeves can help establish an effective forecheck come playoff time. Short of that, I don't get it. Grade: D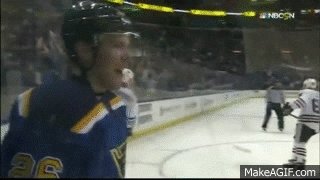 Winnipeg Jets:
I have a hard time not rooting for Winnipeg. It broke my heart when they moved to Atlanta (look up video of their last playoff series in 1996. The crowd was cheering so loud, the cameras shook. I dare you not catch some feels). This year looks like they're finally putting it all together. The have dangerous forwards up and down the lineup, including Patrick Laine who is challenging Alex Ovechkin for most goals in the league. The defense looks solid, and Connor Hellebuyck finally looks ready to be a #1 goalie. Not wanting to let an opportunity like this pass, the Jets made a bit of a surprising move and snagged playmaker Paul Stastny from St. Louis. Right now, the Jets offense is stacked. ("How stacked is it, JB?!) It is so stacked, Laine, currently second in the league in goals with 41, is on the second line. The move shows the team and their fans that they want to win now, and could definitely put a dent in that Nashville/Vegas conference final we all expected. Grade: A
While there were some other trades made, none of them were big names, nor would I expect them to seriously affect any contenders come playoff time. With rosters set, it's time to sit back and watch the playoff picture develop. Just like March Madness, it's time for teams to put up or shut up. When you're not watching college basketball, there's plenty of reason to DO THAT HOME STRETCH HOCKEY!