The Washington Capitals, famed Round Two losers, just erupted for 6 goals in Game 5 to take a 3-2 series lead over their Eastern Conference rival, the Pittsburgh Penguins. Dicks are rock hard in the nation's capital, as Washington is one win away from going to the Conference Finals for the first time since '97-'98, a year they went to the Stanley Cup and got swept by the Red Wings.
One win away. 
So will the Caps finally break through their second round curse? Can they finally beat the Pens and move on to the Eastern Conference Championships? Will Ovechkin finally get the best of Crosby?
Probably not.
Why? Because of this dumb fucking goal celebration that Kuznetsov does. You don't deserve it, Washington. Not until someone makes this bullshit stop.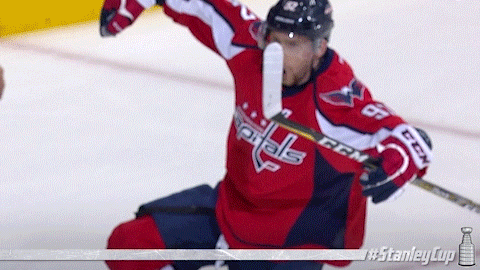 Please reload