If the draft gives hope to teams that never had a shot at the Stanley Cup, then July 1st is the time of year every other team that fell short takes the opportunity to try and sign those players who can change the franchise's fortunes.
The draft is over, and most teams have a better idea of where they stand moving forward. For the teams that weren't able to immediately address a need, July 1st signifies their first opportunity to rectify that. Free agency officially opens and with it comes a potential flurry of movement. Here are the top rumors and what to expect on Sunday.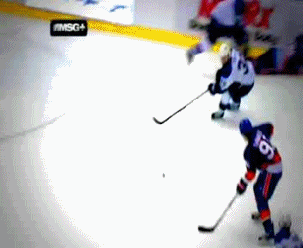 John Tavares:
He is, as Steve Dangle put it, "the belle of the ball." Every team wants to sign him. Some, in the case of Tampa Bay, are willing to move whatever players necessary to make it work under an already crowded salary cap. The teams in serious talks with him are Toronto, San Jose, and the Islanders. Boston, Tampa, and Dallas are also in talks, but believed to be at slightly longer odds. A player like Tavares absolutely takes a team like Toronto and, despite all their defensive woes, makes them a favorite to come out of the East.
But this is the NHL and we hardly ever get the exciting, "no one saw it coming" signing. Take last year for instance. Everyone thought Toronto was going to land Steven Stamkos, but he ended up back in Tampa on a max contract. Ho hum. Tavares could very easily resign in New York, continue to work offensive magic with Rookie of the Year Matt Barzal, and hope management can give him some support on defense and in net.
If we want to get crazy, since Toronto has Auston Matthews and Mitch Marner coming off their entry level contracts after this coming season, Tavares could sign a one year deal at a ridiculously high $12-$15 million, then head back to free agency. Compare that to the stability that the Islanders offer of 8 years, and Tavares has a myriad of options to choose from when it comes to his new contract.
While staying in New York is the typically loyal, hockey thing to do, there are so many question marks on that team that both San Jose and Toronto already have answered. Both the Sharks and Leafs are playoff teams without him, so he's only making them more dangerous. He is clearly the focal point in New York, and he hasn't seen the playoffs the last two seasons. The Islanders are thin on D and are an absolute question mark in net. San Jose has perennial Norris candidate Brent Burns on defense and have solid goaltending with Martin Jones. Toronto is a bit of a question mark on defense, but goalie Freddy Andersen put up Vezina-like numbers the past two seasons.
Add to all of that, Tavares could be the final piece for rabid fans in both San Jose and Toronto. While the Islanders haven't been great, they do have a more recent history of success. The Islanders last sip from the Cup came back in 1982-83, while they were in the midst of winning four straight championships. The Sharks made their first appearance in a Cup Final two years ago, so their first win would be monumental. However, not as big as bringing a Cup to Toronto. The Leafs haven't even seen the Final since 1967, the last time they hoisted Lord Stanley. If Tarvares proves to be the final piece necessary to bring a Cup home (he is Toronto born and bred), his legacy is cemented and a Hall of Fame space all but reserved. That kind of legacy is hard to turn down.
Prediction: While I desperately want to see something crazy go down and have Tavares wearing blue and white next season, he's ultimately going to resign in New York, because hockey.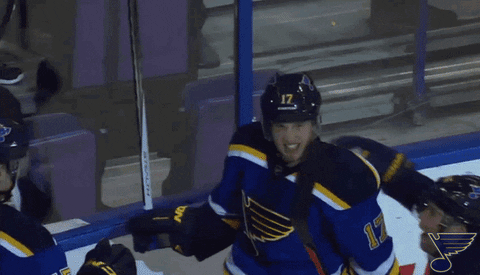 Paul Stastny:
After a somewhat pedestrian 63 games in St. Louis last season (12g, 28a, 40 points) he was shockingly traded to Winnipeg at the deadline as they loaded up for a playoff run. To no one's surprise, he fit right in with the offensively gifted Jets, and put up 13 points in 19 games, and nearly doubled his shooting percentage (8.9% in STL, 16.7% in WIN). After a stellar playoffs that saw him put up 15 more points in 17 playoffs games, the Jets desperately want him back. Their cap situation, however, is a bit of a mess and GM Kevin Cheveldayoff would have a lot of work to do in order to fit Stastny back into the fold.
Winnipeg currently has starting goalie Connor Hellebuyck unsigned, and backup Steve Mason signed to a $4.1mil contract through next year. Add to that young sniper Patrick Laine only has one year left on his entry level deal, and the Jets are looking very cash strapped. Cheveldayoff would have to work a whole lot of magic to fit Stastny under the cap. However, with Stastny very eager to stay, things do look slightly more optimistic.
If Winnipeg can't keep Stastny in town, Montreal and St. Louis will certainly come calling, along with the other teams that lose out on John Tavares.
Prediction: As much as they'd like to keep him, Stastny will prove to be too expensive for Winnipeg, and he'll be wearing Bleu-Blanc-et-Rouge in Montreal come October.
Montreal:
Speaking of Montreal, they absolutely need to make a move. They didn't do anything at the draft, but not for a lack of trying. Reports are that they almost pulled off a trade with Buffalo to pick up center Ryan O'Reilly. I would have really liked to see the chaos that would have erupted if Montreal landed Tavares, but the rumor mill reported he and PK Subban are close friends, and we all know how PK's relationship with the Canadiens ended.
At the end of the day, the Habs desperately need a bona fide center. The Jonathan Drouin experiment didn't work, and I highly doubt they'd try the same thing with newly acquired Max Domi. They have a bunch of very talented wingers, and if the Penguins taught us anything, it's that being strong down the middle fixes a lot of problems. If Montreal strikes out on both Stastny and O'Reilly, don't expect to see GM Marc Bergevin around for much longer.
Prediction: The heat under Bergevin will prove motivating. He'll sign Paul Stastny and swing a shocking trade (see Ottawa).
Rich getting Richer:
The newly crowned champs aren't looking to go down without a fight. After already losing head coach Barry Trotz (who signed with the Islanders not too long after parting ways with Washington), they resigned top defensive free agent John Carlson. They also brought back Michael Kempny and Devante Smith-Pelly on cap-friendly deals that should be announced at noon on Sunday. Keeping with the "keeping the band together" theme, after trading Brooks Orpik to Colorado as part of the Philipp Grubauer trade, the Avs bought him out of his contract, and now he is in talks with the Caps on coming back.
Washington wasn't the only playoff team keeping busy before the start of free agency. Arch-rival Pittsburgh made plenty of interesting moves. First, they traded top-line winger Connor Sheary and defenseman Matt Hunwick for a conditional 4th round draft pick. This move freed up room to re-sign Bryan Rust and Riley Sheahan. The next move rumored for GM Jim Rutherford is to bring Sidney Crosby's good friend Jack Johnson (the defenseman, not the singer). This would help address the Penguins' defensive issues from last season, while keeping the offensive depth at an all-time high.
Prediction: Washington reverts to their traditional playoff role. Lose in the second round to Pittsburgh in 7.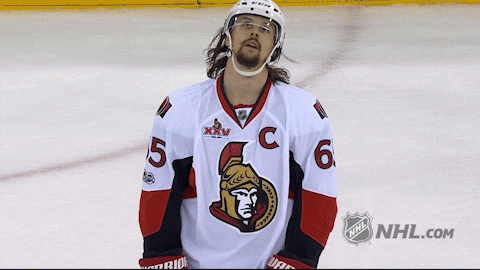 Ottawa:
I don't even know what to say at this point. Every time I think they've hit rock bottom, the Sens say "hold my beer." First, word got out that Mike Hoffman's fiancé was harassing Erik Karlsson's wife relentlessly online, to the point that a restraining order was filed. In response, Hoffman was traded to San Jose along with defenseman defenseman Cody Donaghey and a 2020 fifth-round draft pick for Mikkel Boedker, defenseman Julius Bergman and a 2020 sixth-round draft pick. San Jose then turned around and flipped Hoffman to Florida along with a 2018 seventh-round draft pick for 2019 second-round pick, 2018 fourth-round pick and a 2018 fifth-round draft pick. Not only did the Sharks get a better haul for Hoffman than Ottawa did, but part of the reason Ottawa traded Hoffman to San Jose in the first place is they didn't want him in the division and have to face him six times a year.
The final kicker? If Ottawa finishes their tear down this season, they won't even get the benefit of a high draft pick. Next year's first round pick was traded to Colorado as part of the Matt Duchene deal. It now begs the question if completing the tear down and trading Karlsson, Stone and Duchene is even worth it this year.
All-world defenseman Erik Karlsson is under contract for next season at a ridiculous $6.5mil. Negotiations were expected to take place this off-season, but with all this dysfunction, it's hard to believe Karlsson wants to come back to that. With Drew Doughty expected to sign an 8-year, $11mil/year deal on Sunday, one would think that would be the starting number for a player of Karlsson's caliber. With owner Eugene Melnyk's penchant for not wanting to spend top dollar for players, one would think Karlsson is on his way out.
Mark Stone is a big power-forward who is currently a restricted free agent. After putting up four straight seasons of over 50 points, three out of four over 60, he'll be expecting a sizable pay bump. Again, it's tough to see a team in the middle of rebuilding paying out for new contracts. With Stone only being 26, he could certainly fetch a nice return.
Finally, Bobby Ryan has been a bit underwhelming since coming over from Anaheim. He hasn't come close to reaching his point totals from his west-coast days, and with a $7.5mil cap hit, it stings worse every year. Rumors were swirling that any team interested in trading for Karlsson also had to take on Ryan's contract. While that may seem initially enticing to Ottawa, who is looking to shed as much salary as possible, the prospect of lessening the return for Karlsson simply to move one bad contract may prove to be the last thing that GM Pierre Dorion ever does.
Prediction: Karlsson and Ryan to Vegas. Stone to St. Louis. Duchene to Montreal.
That's just about all you need to know heading into July 1. I'll be up bright and early to watch the fireworks and watch every single one of my predictions burn to the ground. Merry Canada Day to all, and to all a good LET'S DO THAT HOCKEY!
Please reload