Every National Hockey League season is different, and in the eyes of some fans, the randomness of the league is what makes it great. Last year wasn't just random, it was downright chaotic! Here are 5 unlikely and improbable things that happened during the 2017-2018 NHL season, in no particular order.
 -Golden Knights rip the Western Conference apart –
Not only did no one pick the Vegas Golden Knights to make the playoffs, most picked them to finish dead last in the entire league. And who can blame them? An expansion team has never done anything like what the Knights did in the history of professional sports. This roster made up of cast-offs and misfits took the NHL by storm and won games in nearly every way imaginable. They had an all-pro (and probably a future hall-of-fame) goalie, but he was hurt for a big chunk of the season. Then HIS backup got hurt. THEN the 3rd string guy got hurt. So they played and, more importantly, won games with their 4th string goalie. That's unheard of.
A lot has been made of the trades that brought Golden Knights' top line to the team. Columbus gave Vegas a first-round draft pick and their 4th line center, William 'Wild Bill' Karlsson, to protect power forward Josh Anderson in the expansion draft. All Karlsson did was lead the team in points and goals and finish 3rd in goals in the entire league, netting 43. This from a guy whose previous career high year in goals was 9. That's a huge jump. I guess all he needed was a chance? To fill out either side of Karlsson, Vegas made separate deals with the Florida Panthers for Johnathan Marchessault and Reilly Smith. Marchessault had just put up a 30-goal season for the Panthers and looked to be a rising star, and Smith had three 20 goal campaigns in his young career. These two deals may look like real head-scratchers from the outside, but Florida is a team that doesn't spend a lot of money on players, and it was basically a salary dump. So I guess from a certain point of view it makes sense. Kinda?
 -Taylor Hall drags the corpse of the New Jersey Devils into the playoffs –
The 2017 New Jersey Devils weren't supposed to be good. They picked first in the 2017 draft. The kid they got, Nico Hischier, wasn't a 'generational talent' like the last two number one overall picks, Connor McDavid and Austin Matthews. So, from a certain point of view, Devils fans didn't have a lot to look forward to. As it turns out, what they did have was the outstanding play of eventual Hart Trophy winner Taylor Hall, who staked his claim at being one of the top 5 Left wingers in the entire world. Hall was drafted 2nd overall by Edmonton in 2010, and in his young career, had four 20-goal seasons already. In 2017, his second year with New Jersey (he came over in a trade that should have gotten the GM of the Oilers fired) he scored 39 goals and had 54 assists. He was amazing.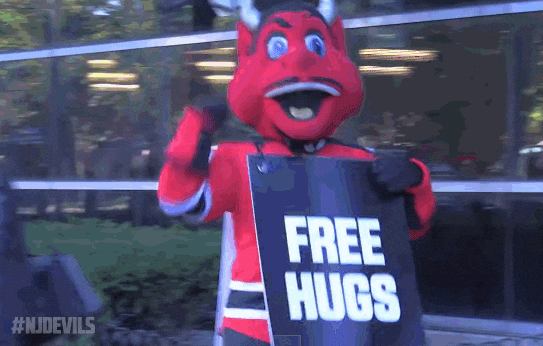 To get an idea of how much Hall meant to the Devils, one just needs to look at the next highest point total. The aforementioned rookie, Hischier, had 52. For those of you who don't want to do the math, that's a 41 point disparity. Taylor Hall –literally- carried that team. Oh yeah, and their starting goaltender was out for half of the season. For this team to even make the playoffs is a minor miracle, and Hall was responsible for most of it.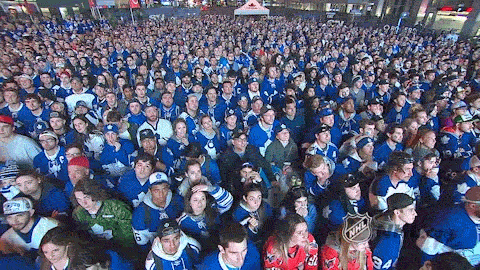 -Captials win the Stanley Cup –
Go back to the preseason rankings and see how many hockey 'experts' picked the Caps to go all the way and take the ultimate prize. Exactly none. See, they were SUPPOSED to win the cup the year before. The team went all-in and traded for highly sought-after defenseman Kevin Shattenkirk at the deadline. The offensive blue-liner was supposed to be the missing piece that would put the President's Trophy-winning-team over the top and past their rivals, the Penguins into the Stanley Cup Final. Yeah, so that didn't happen and Shattenkirk signed with the Rangers the next offseason.
So, everyone, even Capitals top brass, went into the 2017-2018 season not expecting much. "We spent the last three years building that team to where it was last year and we maxed it out player-wise and salary-wise, and we were expecting to run into some issues here going forward," Caps GM Brian MacLellan said. "I think it's no different than the teams that have won in the past. We have the same kind of hangover, but we haven't won a championship and we're dealing with it now." So the fact that they went all-in to win, only to lose and then to come out of literal nowhere the next season to capture their first championship is some serious irony.
Thank God they did win, otherwise we'd never have seen Alexander Ovechkin doing a 'Stanley Cup stand' where he drank out of the Stanley Cup while being held upside down at a Nationals game or seen him swimming shirtless in a public fountain. I mean even the most die-hard Penguins fan wouldn't begrudge him that, right JB Goddammit? Things got crazy. Not as crazy as having your Stanley Cup winning coach quit right after you win the Stanley Cup, but close. -Barry Trotz quit –
Okay, when you know the history of the Capitals, this isn't really all that crazy, but it's the 1st time a coach switched teams immediately after winning the Stanley Cup since Mike Keenan left New York for St. Louis in 1994. Trotz was the winningest coach in the league over the past and 3 seasons is currently the 5th winningest coach all-time in NHL history. He certainly deserves to be paid like one of the game's best, right? Not according to the Capitals, who, historically, have never paid big money for coaches, but this just looks bad.
Sure, they had their 'coach-in-waiting' in Todd Reirden primed to take the reins. Sure, Trotz wanted to be paid $4 to $6 million per year like some of the best coaches in the game. Sure, he wanted the security of a long-term deal. But in all honesty, isn't he worth it? He's the coach who got the Caps over the hump and past the Penguins in the 2nd round of the playoffs. He deserved to get paid. And he did, by the division-foe Islanders. I'll feel bad for Todd Reirden if the Caps fall to the Pens in the playoffs again……
The offseason had its share of craziness, too.
 -Tavares leaves the Islanders and goes to the Maple Leafs-
Taylor Hall was traded away from the team that drafted him, which, for a high pick, can sometimes happen. (The same GM that traded Hall, the #2 pick from the 2010 draft, also traded the #1 pick of that same draft, Tyler Seguin, to the Dallas Stars when he was GM of the Boston Bruins. Got all that?) But
what never, ever happens is #1 picks leaving their teams in free-agency. Seriously. In fact, the NHL has put rules in place to pretty much prevent it from happening. In NHL free agency, the drafting team can offer the pending free agent an 8th year on their contract when they re-sign, whereas the maximum length of a contract for a free agent going to a new team is 7 years. So that's why so many free agents stay with their draft teams, even if it means that they'll never come close to winning a championship or even being on a competitive team ever. (Oliver Eckman Larsson signed for 8 years with the Coyotes this offseason.)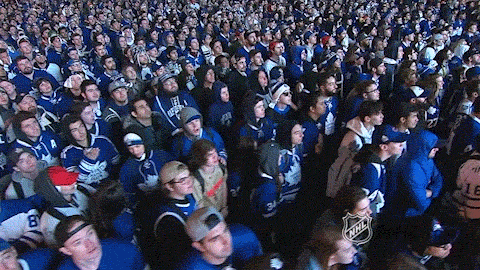 Tavares, who is a great player, and a top five Center, gave all sorts of different reasons why he switched teams. Most notably; he's from Toronto, the Leafs have a talented group of young players, and they are a team on the rise. In contrast, the Islanders have driven away most of their good players, didn't have any good young goaltender prospects, and their front office was a disaster up until recently when the GM and Head Coach were fired. To top it all off, they had stadium troubles. Basically, the only incentive Tavares had to stay in New York and be the face of the franchise for the Islanders was an extra year of a contract. While money should be a powerful motivator for an athlete whose career is just one wrong hit away from being over, Tavares proved that it isn't everything. Hopefully, he won't be the last franchise player to do so.
In a league where an eight seed can go on to win a championship, or an expansion team can win a conference championship in their first season, truly anything is possible. While it's highly unlikely we'll ever see events like these happen again, the NHL being what it is, who can say for certain?
Please reload